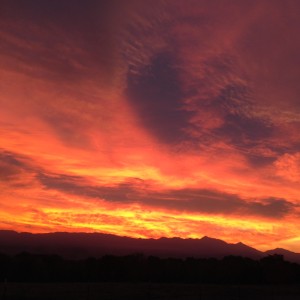 WED OCT 27 2021 4:09 AM PDT 
SYNOPSIS:
Opening Day for Mammoth is now set for Friday October 29th. High pressure over the EPAC will build across the region, 
bringing on pleasant and dry weather. Warming temperatures hovering near normal by Friday. That ridge flattens some over the weekend, from a storm system attempting to move in off the coast. That storm could bring a slight chance of showers to Lassen County and Tahoe Basin Sunday into Monday. If so, we will see a slight temperature drop in our Forecast area. More on this later…DMATT
SHORT TERM:
THE OWENS VALLEY – BISHOP AIRPORT: (KBIH ELEV. 4121ft / 1256m)
Thursday: Sunny. 74 

/ 40.
TOWN OF MAMMOTH LAKES – MAMMOTH AIRPORT: (MMH ELEV. 7129ft / 2172m) 
Today: Sunny. 50 / 32.
Thursday: Sunny. 54 / 34.
Dennis' Probability of Precipitation: 10
% – Unlikely; 
20% – Slight; 
30 – 50% – Chance; 
60 – 80% – Likely; 
90 – 100% – Certain