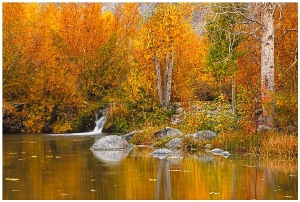 TUE OCT 05 2021 4:04 AM PDT 
SYNOPSIS: 
Our hazy skies continue today with a change in the pattern likely mid week. A progressive more Fall-Like pattern starts, with an upstream trough from the Gulf of Alaska, hitting the CA Coast Wednesday / Thursday, then moving inland. Expect increasing winds and light showers in the Owens Valley Thursday, with mountain snow in Mammoth later Wednesday into Thursday. An unsettled pattern continues with showers likely thru Saturday…DMATT
SHORT TERM:

THE OWENS VALLEY – BISHOP AIRPORT: (KBIH ELEV. 4121 ft)

Wednesday: Sunny. 78 

/ 41.
TOWN OF MAMMOTH LAKES – MAMMOTH AIRPORT: (MMH ELEV. 7129 FT) 
Today: Sunny. 62 / 39.
Wednesday: 20% snow showers. 55 
/ 36.
Dennis' Probability of Precipitation: 10
% – Unlikely; 
20% – Slight; 
30 – 50% – Chance; 
60 – 80% – Likely; 
90 – 100% – Certain