More news on our roadways. Caltrans temporarily closed Division Creek Rest Area north of Independence. Crews are paving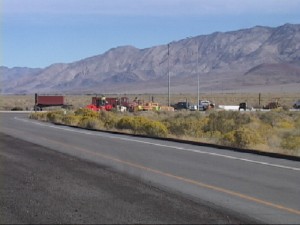 the parking lot and hope to wrap it up November 5th.
So, some fix up work before the holidays. The contractor is ANM Construction and Engineering. The contract bid amount adds up to $151,920.
In the City of Bishop, crews continue to work in the May St. area. City crews will construct a new water line on May, Willow and North Third. The $480,000 project will replace small and deteriorated water line with new larger pipe. The project includes new hydrants at intersections and new services to each property along the portions of streets affected.
Along those lines, residents along May St. should expect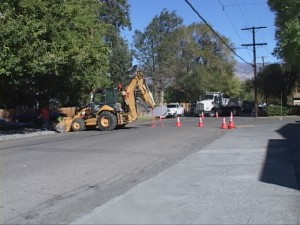 water shut offs in the next two weeks. The shut offs should last an hour to so in order to connect properties along the street to the new water line. The City will send out notices in advance.
Parking will be restricted at times during the project. The project is funded by city water funds. The contractor is Marzano and Sons from June Lake.