The night of May 21st at Rusty's Bar in Bishop, a described brawl broke out inside the bar and then outside. Officers had confirmed that two Mammoth Police officers were among those involved in the fight. Inyo District Attorney Art Maillet said his office should wrap up their investigation in a week or so.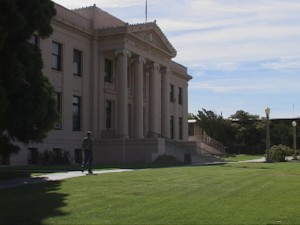 Maillet said that his chief investigator has conducted additional work to follow up on the Bishop Police report on the incident.
During the Memorial Day holiday, police did confirm reports of fights at Rusty's and law enforcement response. Bishop Police had also confirmed the involvement of two Mammoth Policemen in the altercation. The officers were placed on administrative leave, pending completion of this case.
The Mono District Attorney's office took on the responsibility of an internal investigation on these matters.