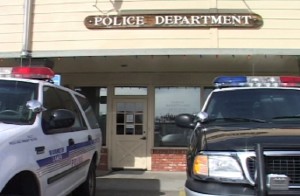 In April, the Mammoth Town Council decided not to impose a moratorium on permits for medical marijuana cooperatives in Town.  Officials reasoned that the voters of Mammoth had approved establishment of two dispensaries and that the Council should not alter that vote.  Mammoth Police Chief Dan Watson had suggested the moratorium until the controversial medical marijuana issues were answered in various courts.  Since there is an available permit, the Chief has opened up the process for applications.
At the April Town Council meeting,  Clayton Bogen stood up to object to the moratorium.  He raised issues of no competition with just one dispensary.  He revealed that he stood ready to apply for the open dispensary permit.
Now, Chief  Watson has issued information on the permit process.  A police department press release said, "Applications are now being accepted for a permit to operate a Medical Marijuana Cooperative in Mammoth Lakes.  The Town's Municipal Code authorizes up to two permits for Medical Marijuana Cooperatives and there is currently only one available permit.
Municipal Code Chapter 5.38 addresses the requirements and procedures for applying the permitting process.  Medical Marijuana Cooperatives may only be located in certain areas.  Potential applicants are encouraged to review Chapter 5.38 so that they have an understanding of the process and the acceptable locations.  Chapter 5.38 is available at http://library.municode.com/HTML/16632/level2/TIT5BUTALIRE_CH5.38MEMACO.html#TOPTITLE
Applications may be picked up at the Police Station during normal business hours, Monday through Friday.  Completed applications must be turned in no later than 5 pm on Friday, July 16.  All completed applications will be processed and reviewed pursuant to Chapter 5.38.  Those applications deemed qualified by the Police Department will be submitted to the Town's Community Development Department (CDD).
After the Police Department submits the qualified applicant(s) to the CDD, those qualified applicant(s) will then be required to submit an application for a use permit to the CDD for consideration by the Planning Commission.   A public hearing is required for Planning Commission consideration, which requires notification to be mailed to the properties within 300 feet of the proposed Medical Marijuana Cooperative location.  The Planning Commission will only be able to approve one qualified Medical Marijuana Cooperative consistent with the Municipal Code.
Please see the Medical Marijuana Cooperatives Fact Sheet for additional information regarding the permit process at http://www.ci.mammoth-lakes.ca.us/index.aspx?nid=476"