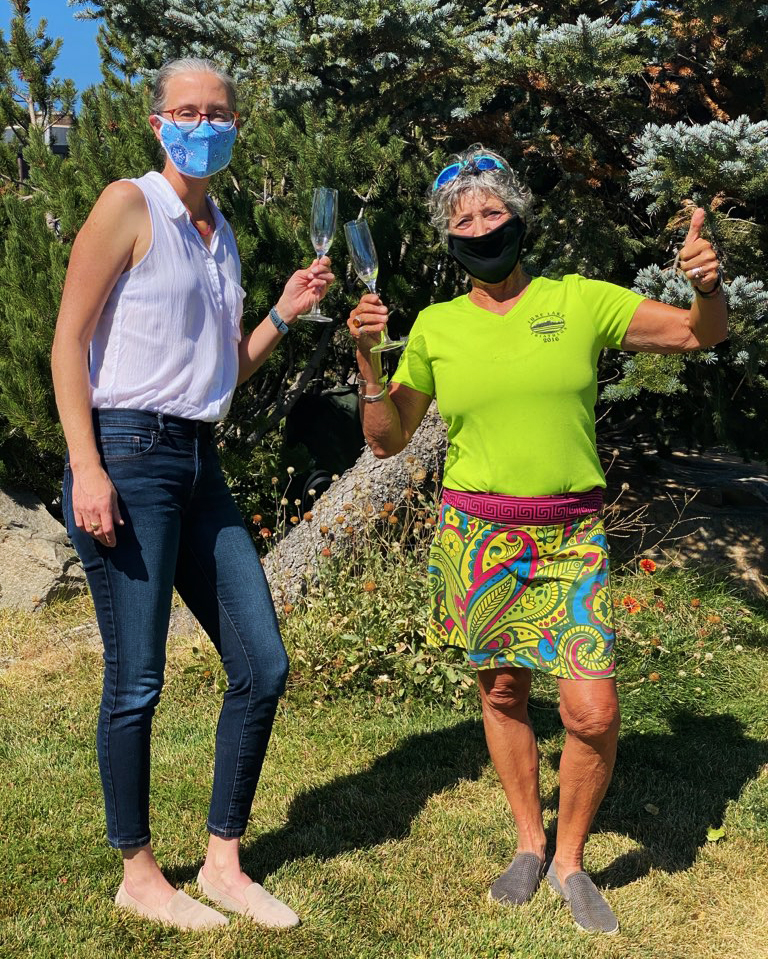 Copeland will focus on veterans' initiatives as Beardsley takes helm of local organization (Mammoth Lakes, CA – October 6, 2020)
The Board of Directors of Disabled Sports Eastern Sierra (DSES) is proud to announce key leadership changes within the organization. This fall, Laura Beardsley will step into the role of Executive Director following several years with DSES. Kathy Copeland will assume the position of Founding Director, focusing on the campaign to build the National Wounded Warrior Center (NWWC) and programs serving wounded warriors and veterans with disabilities.
Beardsley has served as the organization's Deputy Director for nearly four years, after originally becoming involved as a volunteer in 2012 when she moved to the Eastern Sierra. She brings more than twenty years' experience in nonprofit fundraising, program development, leadership, and administration to her new position.
After serving as Executive Director for 17 years, Copeland is happy and grateful to be handing over the reins of the organization she founded in 2001. "It's time to acknowledge the strength, passion, and commitment that Laura brings to DSES" says Copeland. "I'm extremely proud and thrilled for her to be guiding DSES into the future."
"I love DSES and our work to support adaptive athletes at Mammoth Mountain and throughout the region. I'm honored to have the opportunity to build on Kathy's vision and support our incredible community in this way." Beardsley said.
As Founding Director, Copeland will remain an integral part of DSES focusing her work on initiatives to support military athletes and veterans with disabilities including the National Wounded Warrior Center. With more than $11.7 million committed to the initiative to date, the capital campaign is nearly complete, and DSES expects to make Copeland's vision a reality in the coming year. "Our military men and women make exceptional sacrifices, and many come home with unique challenges, both visible and invisible. DSES and the Eastern Sierra have an amazing opportunity to help these wounded warriors learn, heal, and thrive."