Local officials continue to push the state to chip on the Digital 395 project, which would vastly improve communication infrastructure in the Eastern Sierra.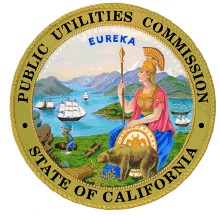 The California Public Utilities Commission was set to vote October 29th, on whether or not to pay $20 million into the $100 million project. Supervisors and staff from Inyo and Mono Counties made the trip to San Francisco to push the case, but the decision has been put off for another day.
The idea behind this Digital 395 project is to run a new fiber optic cable roughly along 395 through the Eastern Sierra to connect to the rest of the world to the south and the north. The new cable would vastly improve the capacity to move information through the Eastern Sierra. While the small population of the Eastern Sierra would benefit, there would be benefits statewide as well. Inyo County Administrator Kevin Carunchio explained that there are currently only two north-south trunk lines in California. Building a new north south connection through the Eastern Sierra would add a layer of redundancy.
The project cost for 400 miles of cable is estimated at $101 million. The plan is to use federal stimulus money to pay for up to 80% of the cost and convince the state to pay for the other 20% in matching funds.
Carunchio reports that Inyo Supervisors Linda Arcularius and Susan Cash met up with Mono Supervisor Hap Hazard in San Francisco for the CPUC meeting, where the supervisors spoke during the public comment period. Carunchio attended as well and says that the commission held off on a decision until December 3rd.
The private sector could never justify the expense of this project. With federal stimulus money set to improve the nations infrastructure and boost the economy, this project has been called a once in a lifetime opportunity.
Carunchio calls high tech projects, the bricks and mortar of the twenty-first century, adding that the quality of life of everyone in the Owens Valley would be enhanced immediately.