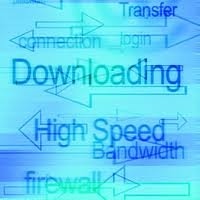 After two years of bureaucratic steps, the project known as Digital 395 now has clearance to build a new broadband system in the Eastern Sierra. According to Michael Ort of Praxis, the company constructing Digital 395, the National Telecommunications and Information Administration which provided $80 million in funds, gave the go-ahead for construction.
The State will provide nearly $20 million and had approved environmental work on the project last November. In the past two years, Praxis and the California Broadband Cooperative, which will own and operate Digital 395, have worked on engineering, environmental studies, rights of way and permits. Up to 46 different government agencies have been involved. The project involves 583 miles of fiber optic line installed along Highway 395.
Michael Ort said that the project will start on many fronts with construction going on in different places at the same time. Ort said his crews will use local contractors and suppliers and will install communications buildings and conduit with connections to government buildings that will serve as anchors in the community. Ort said Praxis already has hundreds of miles of fiber cable and conduit on hand. He said local people should see a lot of activity soon.
Ort said the primary concentration now will be Mono County where Praxis will try to build facilities before the start of winter snow. When snow comes, crews will move to the desert. Work is also now scheduled to start in Barstow at the south end of the project.
California Broadband Cooperative CEO Robert Volker said his non-profit organization plans to offer high-speed internet service to 237 critical institutions in the Eastern Sierra including schools, hospitals, libraries, public safety and government buildings. He said once the network is in place next year, consumers and businesses should see immediate benefits through local service providers who will have greater broadband capacity and be able to expand.
Right now, the Town of Mammoth Lakes has lived with a slow-down of internet service due to lack of broadband. The issue had gone before the Mammoth Town Council. Officials said local businesses, individuals and tourists have been unable to get online at times, particularly on busy week-ends.
Broadband limits exist in all Inyo and Mono communities which now wait for Digital 395 to relieve the online traffic jams. The project is slated for completion a year from now.