The fate of a project that would vastly improve communication infrastructure in the Eastern Sierra now hangs in the balance as state officials are left to decide whether or not to pay a portion of the $100 million cost.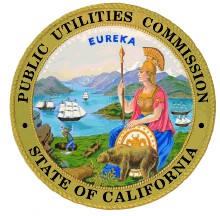 On October 29th, the California Public Utilities Commission is set to vote on whether or not to contribute money to the project.
The project is known as Digital 395 and the plan is to run a new fiber optic cable roughly along 395 through the Eastern Sierra to connect to the rest of the world to the south and the north. Inyo County Information Director Brandon Shults explained that currently the fiber optic cable follows 395 from the south and ends near Mammoth. With a cable that comes from one direction, if and when the cable is cut or there is a problem, service upstream from the problem is cut off. With a connection both to the north and the south, there would be a backup.
The digital 395 project would also vastly improve capacity. Shults explained that the current fiber optic line has 12 strands, which is already oversubscribed with more data than it can handle. The proposed new line, would have 432 strands, and should be able to handle any volume for 100 years.
Its a worthy project, but of course an expensive project with costs beyond what Inyo and Mono County could pay for on their own, but these are unique times and the federal government is looking for projects that provide jobs, boost the economy and improve the nations infrastructure.
Right now, Shults explained that the project cost is estimated at $101 million. Federal stimulus money could pay for up to 80% of the cost, the question is how to pay for the rest. This is where the state would come in. The CPUC is currently weighing the possibility of paying for 19% of the project leaving just 1% of the project to cover.
Shults says that this is a project that would never be funded by private money and calls this potential stimulus project a once in a lifetime opportunity.
With this in mind, local officials, including the Inyo Supervisors, had been at work urging other local officials, businesses and tribes to submit letters of support to the CPUC. The deadline for comments has passed. Now its time to wait and see if the Public Utilities Commission will decide to chip in at their meeting on October 29th.