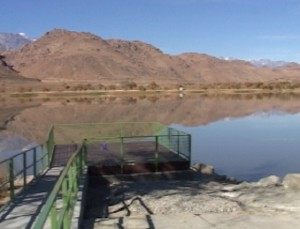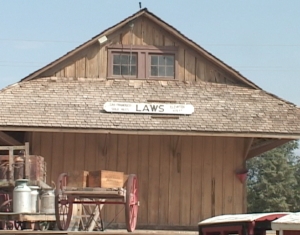 Diaz Lake and the Laws Railroad Museum will be getting some major fixes to their water
systems, thanks to an anticipated $400,000 in Prop. 68 Per Capita funds.
As Leslie Chapman, assistant administrative officer, explained at Tuesday's Inyo Board of
Supervisors meeting, there may be more funding coming, but the $400,000 is guaranteed to
Inyo as a small county.
The Board established guiding principles to prioritize a long list of park and campground
fixes last December. Health and safety were at the top of that list. Referencing those principles,
Chapman recommended a water system replacement for both Diaz Lake and water system
improvements to include fire suppression and irrigation system for Laws. The Diaz cost came in
at $286,000; Laws, $109,200, leaving a balance of $5,800.
So that "no money would be left on the table," Chapman will include vault toilets on the
northwest side of Diaz Lake and repair and re-roofing at Laws. The Diaz toilet estimate came in
at $60,000. Re-roofing, based on $10,000 for each of the 10 buildings, could be done
incrementally.
"We need to be careful," Chapman told the Supervisors. "Restoration and repairs at
Laws could take millions." She will be doing a walk-through at the Museum to help assess the
situation.
During the budget process, $250,000 was set aside for park fixes. Supervisor Matt
Kingsley suggested using that funding to round out the projects proposed for Prop. 68 grants.
Restrictions on the funding include a land tenure of 20 to 30 years, which excludes
County facilities on leased land.