Diane Dempsey Weston passed away unexpectedly in Big Pine on October 3, 2017. She was born on November 2, 1957 to  Jack McMillan and Barbara Dempsey McMillan who was the daughter of heavy weight world champion boxer Jack Dempsey. Diane was raised with her brother John and sisters, Kim, Nikki and Christy in Los Angeles and was a true LA girl. She excelled in beach volleyball and loved horseback riding. After graduating High School she attended nursing school and obtained her LVN nursing degree through hard work and dedication.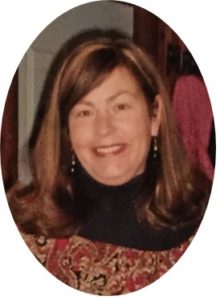 Diane decided to live a more simple life and left the city behind. After moving to the Owens Valley with her husband and daughter she worked as a nurse in Big Pine at the local doctors office and at the Big Pine Care Center when both were still open. She touched many lives with her kind and compassionate care. Diane spent the majority of her adult life in the Owens Valley and lived in many towns including Big Pine, Lone Pine, Olancha and Bishop and worked various jobs but most recently was working at Kmart where she loved helping her customers and connecting and talking with new and old friends.
Diane is known best for her loving, giving and caring heart. She would give her last dollar or give up her home to anyone who was in need. She had one of the biggest hearts possible. She loved heart rocks and she would find them wherever she went. She would offer a caring ear to anyone that needed to talk or needed her advice no matter what. Even if she was sick, hungry, cold or tired she would stop and give to others and they would never even know the suffering she was going through. Diane was a fighter who overcame many hardships, illnesses  and struggles that would stop many people in their tracks. She was brave and courageous and also a bit stubborn. She loved her family with everything she had and that was the biggest gift she will leave us all with, her beautiful unconditional love.
Diane is survived by her son Ethan Dews and daughter in law Jessica Royal-Dews; daughter Jennifer Weston and son in law Dustan Moore; her pride and joy, her three grandchildren, Nova Hardwick, Rocko Moore and Couper Moore and her beloved dog Darla.
A celebration of life will be held on what would have been her 60th Birthday on November 2, 2017 at the Mt. Whitney Fish Hatchery in Independence at 2:00 PM.
She left us to soon but we were loved without bounds from her while she was with us. A beautiful soul who suffered far to much in this lifetime, may you now Rest In Peace and Love our beloved Mother and Grandma.