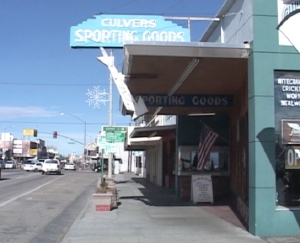 To buy a fishing license used to be pretty simple. Go to a sporting goods store and buy one. Done. The Department of Fish and Game decided to computerize the system which left several Eastern Sierra stores out of the loop. Now, Fish and Game says they will come to Bishop and sell licenses themselves before the Trout Opener.
Andrew Hughan of Fish and Game said that Fish and Game decided to go to Bishop since the two biggest sport shops in town are not part of the automated system and no longer sell licenses.
Owners of Mac's Sporting Goods and Culver's Told Sierra Wave back in December that the automated system was to hard to operate, too time consuming and would end up costing them. Of the 45 stores that used to sell fishing licenses in Inyo-Mono, 20 of those refused to go digital.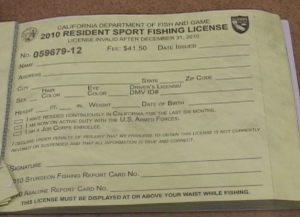 The new system installed statewide cost California a reported $23.5 million. Richard Reyes, Fish and Games Program Manager for the new Automated License Data System, had replied that no one does business with paper and pencil any more.
Fish and Game's Hughan said that they would set up at the Bishop Chamber of Commerce to sell licenses before and during the Trout Opener. He said they also hope to conduct an outreach to the stores that declined to sign up for the computerized system to see if they could help them decide to participate.
Fish and Game officials say that Culvers and Mac's sold many thousands of dollars in fishing licenses. The agency likely has concerns about lost revenue.