When no one from the Department of Fish and Game showed up and the Mono Supervisors learned more detail about a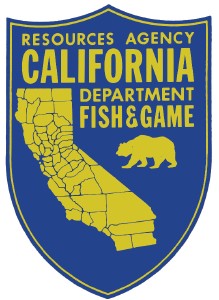 $10,000 request from DFG, the board slammed the door.
Fish and Game wanted the Mono Board to okay a $10,000 expenditure for the purchase of a new bear trap. At their meeting in Mammoth this week, Board members questioned Mammoth's Wildlife Specialist Steve Searles and Dan Lyster who sits on the fisheries commission.
The Board learned that Fish and Game already has three bear traps but wants to buy a new one with a safety lock on it "in case the warden locks himself in the bear trap, he can get out," Dan Lyster told them.
The Board members wanted to know if Fish and Game traps bears to re-locate them. No, they trap them so they can shoot them while confined in the trap. In fact, in the Bear Whisperer shows on Animal Planet, Searles had explained this same issue. Fish and Game had sent a trapper to Mammoth to get a sow and her two cubs. Then, as the story goes, the trappers shot them to death while in the trap instead of using a euthanizing jab stick that they had with them.
Members of the Board of Supervisors were not favorably impressed with all of this information. Board Chairman Hap Hazard pointed out that Fish and Game officials never show up. He expressed refusal to give them any money. Some said they would wait for Fish and Game to appear at a board meeting. Lyster commented that they'd be waiting for a very long time.
The Board did look favorably on a request from Marianne O'Connor of Bear With Us for $2,000 of the fish and game fine money for educational materials on bears.