DENNIS ROBERT JAHN
1946 -2018
Dennis Robert Jahn, 72, peacefully passed from this world to his heavenly home on November 20, 2018 while surrounded by all his loved ones at his home in Bishop. Dennis was born in March 1946 in Los Angeles, Ca., the son of Arnold and Lynn Jahn.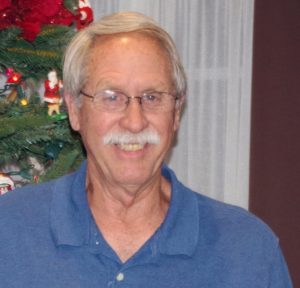 Shortly after graduating from Sierra High School in Whittier, Ca. he was drafted and served 2 years in the U. S. Army. Upon discharge he was employed by the L. A. Dept. of Water and Power where he completed the DWP automotive apprenticeship program.
In 1970 he met and married his wife, Bonnie, and in 1977 Dennis, along with his wife and 3 children, transfered with DWP to Bishop where he worked as an automotive mechanic and later became an automotive inspector until he retired in 1998 at age 52.
After retiring he worked part time at K-Mart and then was employed as a part time driver for Eastern Sierra Transit until he resigned Nov 1, 2018 due to illness. Dennis and his family loved vacationing in their travel trailer with their 3 children and grandchildren especially camping, hiking, and exploring the Eastern Sierras.
A favorite spot was Lake Siskiyou at Mt. Shasta. He enjoyed many vacations in the pacific northwest and all the northern states eastward to Minnesota.
Dennis developed a passion and love for photography. His photos capture God's beautiful creation. His talent grew to semi-professional and included several photos published in Outdoor Photographer. He loved photographing the Eastern Sierras.
Dennis is preceded in death by his son, Eric Scott Jahn in 2008, brothers Ken and Allan, and parents Arnold and Lynn. Dennis is survived by his wife, Bonnie; daughter, Julie of Bishop; son Chris of Idaho Falls, Idaho; grandchildren, Kaitlyn of San Diego; Dominic, Dawson and Mercedes of Bishop; Trystan of Nampa, Idaho; Cayben of Idaho Falls, Idaho; and great grandchild Jackson of Bishop.
Dennis is very much loved by family and friends and will truly be missed. Rest in peace in God's loving arms, til we are all reunited for all etermity. A celebration of life will be announced at a later date in honor of Dennis.