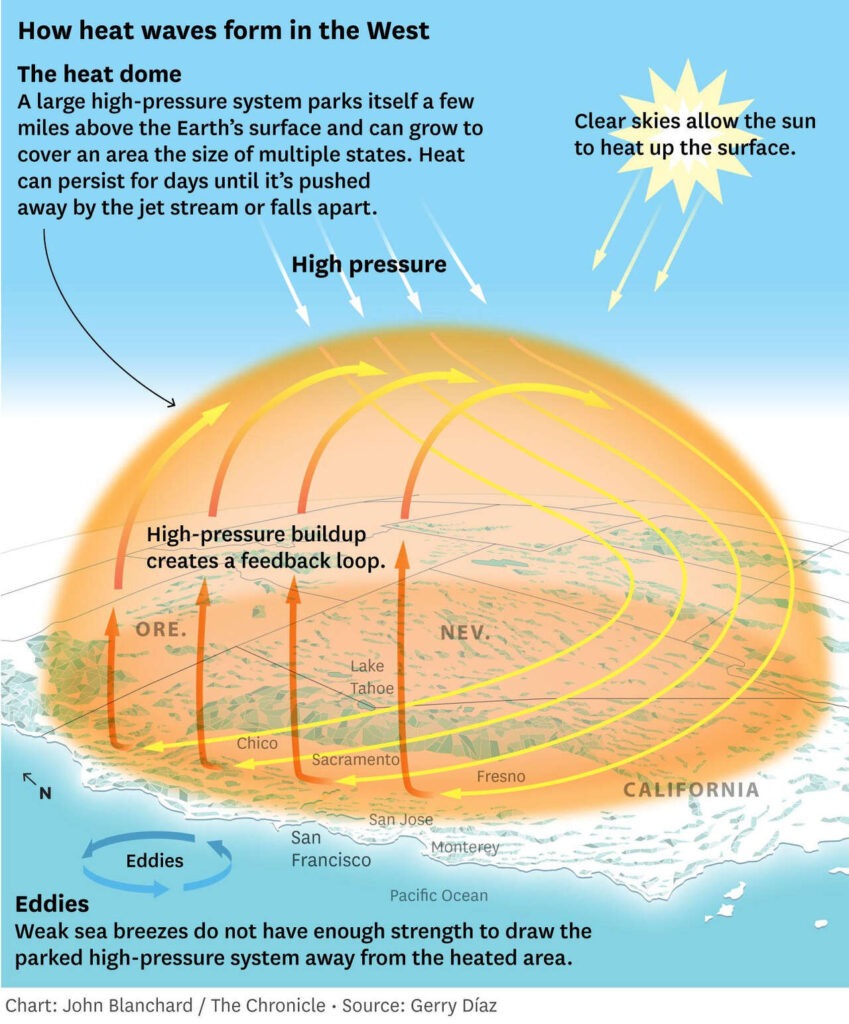 FRI JUL 14 2023 – WEEKEND REPORT
Do Not expect sensible weather over the weekend, as a big subtropical 'heat Dome' will encompass most of the Desert SW, extending up into W. Canada. It should reach peak intensity at 598 – 600 dm Saturday thru Monday in Inyo County, with the weekend in Bishop at a sizzling 108°. 
For those planning weekend recreational activities, check this forecast and pack plenty of extra water. Now for the good news, that intense ridge should slowly be shunted Eastward towards 4-Corners, by an upper trough impinging on the PACNW, with slight cooling by Tuesday / Wednesday. More on this Monday…DMATT
DMATTs Weather Fact: An Excessive Heat Warning has been issued July 14 thru July 18 for the Owens Valley.
"Off the Chart" temperatures for SATURDAY / SUNDAY:
Bishop: Sat – 108 / 66 ~ Sun – 108 / 69

Mammoth Lakes: Sat – 86 / 59 ~ Sun – 86 / 58
Independence: Sat – 108 / 76 ~ Sun – 108 / 76
Lone Pine: Sat – 106 / 79 ~ Sun – 107 / 80
Reno: Sat – 107 / 71 ~ Sun – 107 / 73
Ridgecrest: Sat – 116 / 82 ~ Sun – 117 / 84
Death Valley: Sat – 128 / 99 ~ Sun – 130 / 100