Forecast: Owens Valley, Mammoth and Mono County
By: Dennis Mattinson, Weather & Atmospheric Forecaster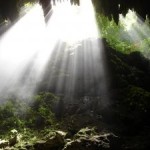 SierraWave Media: Radio – TV – Online News FRI MAR 08 2013
Low pressure that brought snow to the mountains and light rain to some valley locations is now over S. California (between Los Angles and San Diego). It will lift up into Four Corners later today. Showers are still expected today then clearing on Saturday into Sunday, as high pressure builds in. We should have a nice weekend with gradually warming temperatures and dry weather through end of next week.
So, go have a great "Snow Do it Weekend!"
FOR THE OWENS VALLEY:
Today: 60% chance of scattered rain becoming 20% chance overnight. Highs 49 / Lows 28. Winds NW 5 – 10 mph.
Saturday & Sunday: Mostly sunny both days and breezy on Saturday. Highs 60 / Lows 28. Winds NW 10 – 20 mph.
FOR THE TOWN OF MAMMOTH LAKES:
Today: 70% chance of snow showers becoming 20% tonight. Highs 28 / Lows 18. Winds NE 5 mph.
Saturday & Sunday: Slight chance of morning showers then clearing through Sunday. Highs 42 / Lows 22. Winds NW 5 – 10 mph..
FOR MONO COUNTY:
Today: Snow showers likely. Highs 34 – 44 / Lows 16 – 26. Winds N 5 – 10 mph.
Saturday & Sunday: Slight chance of morning showers then clear through Sunday. Highs 42 – 52 / Lows 17 – 27. Winds N 10 – 15 mph