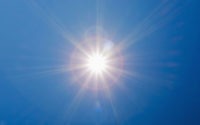 Owens Valley, Mammoth, Mono County
Dennis Mattinson / Eastern Sierra Weather Forecaster
Sierra Wave Media / KSRW-FM 92.5 
SIERRA FEB 10 2023 — DMATTs WEEKEND REPORT 
Some cloudiness and breezes today thru the weekend, due to the development of a closed low over the CA. 
That low will brush over the higher terrain of Mammoth, Saturday, bringing a 30% chance of snow showers then. Sunny on Sunday, then another weak storm primarily on Tuesday 
(Feb 14th Valentines Day)
. 
This storm brings an insider slider trough off the coast tapping into some cold Canadian air Tuesday. Temperatures may drop some 10 – 20 degrees by Wednesday, with gusty winds of course. Right now the track of this system is mostly over land, so precipitation will be limited. More updates as that system nears…DMATT
Bishop & The Owens Valley (KBIH elev. 4121ft / 1256m)
Friday: Sunny —> cloudy. 55 / 26
Saturday: Partly sunny —> cloudy. 50 / 24
Sunday: Sunny. 52
 / 24
Town of Mammoth Lakes (MMH elev.7129ft / 2172m)

Friday: Sunny —> cloudy. 41 / 20
Saturday: 30% snow showers. 30 / 15
Sunday: Mostly sunny. 33 / 15