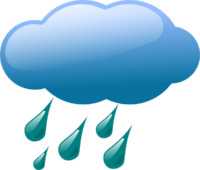 The Owens Valley / Mammoth Lakes 
Dennis Mattinson / Weather and Atmospheric Forecaster
Sierra Wave Media / KSRW-FM 92.5 
The hits just keep coming! Another strong wave will impact our region today, bringing a myriad of impacts; snow down to the valley floors, avalanche threats, road closures, rivers on the rise and continued windy conditions. Additionally, heavy snow in the higher elevations of the Sierra & White Mountains (measured in feet), whiteout threat, and possible heavy rain in parts of the Owens Valley. If that weren't enough, an additional weaker wave will kick through the area Wednesday. 
After that a weak surface high builds in, so expect 
calmer weather Thursday and Friday…DMATTT
DMATTs Weather Fact: Monday's storm dropped 2+ inches of rain in Bishop (top 10 highest recorded) & snowfall rates up to 4 inches per hour in some sites above 10Kft MSL.
Bishop and The Owens Valley (KBIH elev. 4121 ft / 1246 m)
Tuesday: Rain —> partly cloudy. 47 / 20

Wednesday: 20% rain / snow —> mostly cloudy. 47 / 26
Town of Mammoth Lakes (MMH elev. 7129 ft / 2172 m)