One of our neighbors fell into serious trouble and the communities of the Eastern Sierra have stepped up to help him.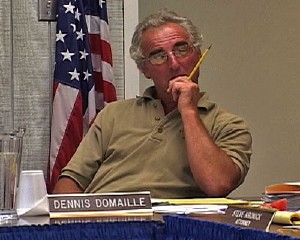 Dennis Domaille, a longtime member of the Mammoth Community Water Board and creator and owner of the famous Tioga Mart in Lee Vining, suffered severe burns when he was trying to fill an RV propane tank at the Tioga Mart and Mobil. The tank blew up.
Dennis was rushed to the UC Davis Burn Center where he has remained hospitalized for many weeks. During this time, it came to light that he had developed a serious blood condition that required ongoing transfusions.
As posted on the door of the Tioga Mart, a blood drive in Mammoth Lakes that starts October 21st offers a chance to donate blood and designate it for Dennis Domaille.
Manager of Mammoth Community Water District, Gary Sisson reported that Dennis is doing better. His blood platelet count is up. That's good news. Dennis has also started therapy to walk.
Dennis's flourishing Tioga Mart gourmet restaurant and gas station hosted lots of visitors over the week-end as the season winds down for Tioga Pass and Yosemite.
Employees at the Mart expressed gratitude for the support shown for Dennis.
Last month, a blood drive in Bishop drew 50% more blood donations – specifically for Dennis Domaille.