Denis Tillemans was born March 31st, 1946 and peacefully passed through on January 14, 2018 joining in heaven with his St. Monica High School sweetheart and wife of 44 years, Colleen Tillemans.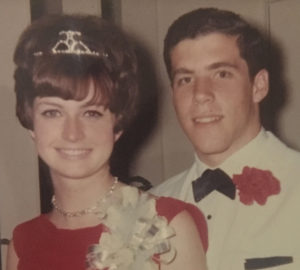 Denis was a US Marine and Loyola Marymount graduate who utilized employment at the LADWP as a means to move from Southern California to raise his family in the Owens Valley where he lived in Big Pine since 1971.
Eventually, his parents and brothers Jim, Gary, Brian and Kevin, along with their sister Diane, followed Denis' wisdom in making this beautiful region their home.
Sons, Mark and Eric, moved back to the area after graduating college to raise families as well, filling his retirement with joy who were his grandchildren: Lexi, Liam, Tobee, and Tayden along with daughter in laws, Jana and Donna. Other joys in his life included his relationships with co-workers, which he cherished, playing cribbage, photography, driving his BMW, and Blues Rock.
Community contributions include spearheading the creation and ongoing operations of the Big Pine Community Services District with Jack Stout for over 30 years, serving on the local school board, and supporting Jim Kemp in designing and building the Big Pine Little League Field while coaching for many years at all levels.
He loved coaching, especially football at Big Pine High School which he did for over a decade leading the 1991 team to a CIF Championship and later as a key assistant coach for the successful teams of 2005 and 2006. He loved all the players he ever coached and treated them like sons.
A life dedicated unconditionally to servicing his family, friends, career, and community without any desire of receiving recognition or credit made him a true role model for how to be human and reason so many are touched by his passing.
Being a "rock" for so many came naturally and truly embodies who he was. In knowing him and respecting his wishes, we are expected to celebrate his life. Special thanks to the home health care providers who took great care of Denis and became such close friends.
A graveside service will be held on Saturday, February 24 at 11 am at the Big Pine Cemetery along with a potluck celebration of life lunch thereafter at the Big Pine Town Hall.