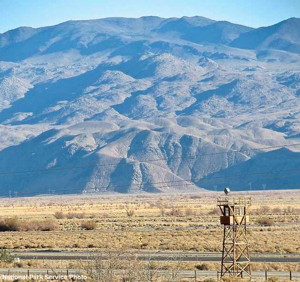 As a resident of Inyo County, I have been excited to take part in the revisions to the County's General Plan.  My participation has not been limited to the Renewable Energy component of the plan, but rather the entire General Plan. This is because I view the County General Plan as a way for our county to envision and begin developing a plan for our future.  Since none of our towns in the south are incorporated, our participation in this plan is the best way for us to have a voice in our future.  I believe our County needs an economic development plan, and it has not seemed to me that we have had one in a very long time.
During both the General Plan process and the Renewable Energy process, I thought the Planning department did an excellent job of soliciting input from residents.  Planners had an interactive agenda which asked everyone—not just those comfortable speaking in public– to weigh in on maps and written policy proposals by putting colored stickers on components of the plan.  Being able to participate in this process made me believe that I was participating in a democratic process.
This is why I was so shocked to see the documents before you today.  These documents in no way reflect what took place in those community meetings. While I attended meetings in Independence, I have spoken to people who were in these same meetings in Bishop and other parts of the county, who report that community sentiment was largely similar.  There were no suggestions that industrial solar development was part of anyone's vision for moving this county forward.
When asked, the overwhelming majority of participants heartily supported solar development on rooftops, over the aqueduct, or perhaps on Owens or China Lake, but were vehemently opposed to the placement of industrial solar mega-developments on undisturbed land. At meeting after meeting, I have heard residents express grave concern about the industrialization of the valley and the impact of such industry on our bread and butter:  tourism.  No temporary construction jobs, and certainly not the 10 jobs DWP is suggesting will arise from their proposed project next to Manzanar will compensate for the damage done to our many small businesses, and recreation-centered employment with the Park Service, Forest Service, or BLM.
Modifying the County's General Plan is something that cannot be rushed through because of pressure from outside agencies.  It must be done with careful, deliberate consideration and engagement with our county's residents.  In Inyo County, any economic development plan we make must have supporting tourism at its center.  Otherwise, we are taking our greatest asset, the beauty of our valley, and throwing it down the toilet.
Jane McDonald
Independence