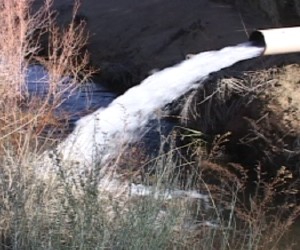 In the never ending battle to figure out what the 1997 Inyo-Los Angeles Water Agreement really means, the Standing Committee of officials from both sides planned to meet today and haggle over groundwater pumping and requirements of the Agreement.
That meeting was set to start at 11 am today at the Supervisors Board Room in Independence.  The meeting is really all about groundwater pumping.  The officials will talk about Inyo County's request for resolution of LADWP's plans for pumping two wellfields – Thibault-Sawmill and Taboose-Aberdeen.
The Inyo Supervisors initiated a dispute over DWP's plans for those wellfields.  Inyo wants DWP to pump 8400 acre feet less than planned.  They site Inyo Water Department evidence that these areas have suffered damage from pumps.  This item is scheduled for discussion only.
Listed for action is a question about how the Technical Group of Inyo and DWP should make a determination that the Water Agreement goals have been violated by plans to pump groundwater.
The Water Agreement was negotiated and phased in starting in the 80s, but Inyo and DWP have clearly failed to agree on basic foundations of the Agreement.  They're still debating how to tell when pumps have harmed the environment.