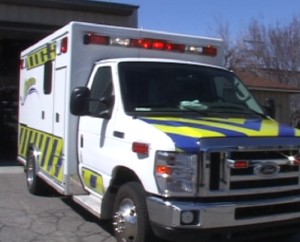 We live in a tangled, complicated world. TV shows like Chicago Fire and Station 19 depict the glamorous side of fire protection and life support services. If they depicted the devil in the details, we probably wouldn't watch. Those complexities have come to northern Inyo County, focusing not on the will to provide emergency medical service, but on the financial realities of those services.
Symons has provided Advanced Life Support services but the requirements of ALS are simply not sustainable. The simplified difference between Basic and Advanced Life Support: Basic support is provided by an Emergency Medical Technician (EMT) and includes CPR, wound care and the use of an automated external defibrillator. Advanced support from a paramedic allows for more invasive procedures like trachea tubes and intravenous medications. EMT training ranges from six months to a year; paramedics receive two to three years of training.
Bishop Fire Department's contract with Inland Counties Emergency Medical Agency (ICEMA) requires ALS with a paramedic on-site for responses. According to 2020 Census numbers, a fourth of the County's population is over 65 and 10-percent of the total population has no insurance coverage. The area also draws young, healthy, athletic people engaged in mountain sports. Then, there's tourist traffic roaring\ up and down U.S. Hwy. 395. The need for ALS in northern Inyo is obvious.
Now, the financial impacts of that contract. Insurance reimbursements vary depending on the provider but do not meet the costs. The average cost of ambulance transport in California is $589. Medicare reimbursement averages $426; MediCal has reimbursed $150 for the last 30 years with no increases. Private insurance provides a higher rate of reimbursement but still doesn't bridge the gap.
Bishop Fire Department has been providing back-up to Symons. Chief Joe Dell began the process of a formal Memorandum of Understanding two years ago and the department has provided EMT classes for volunteers. Grant funding was secured to cover the cost of special equipment, training, and outfitting the ambulance. At that time, 12 volunteer firefighters were certified EMTs with others waiting for a test date.
Both Bishop and Inyo County have been meeting with ICEMA to identify a solution to the immediate issue as well as what ambulance service will look like going forward. Dell has been working toward a solution with the formation of a special ad hoc committee long before the announcement from Symons.  Bishop and Inyo County aren't starting from scratch to provide medical support and transport.