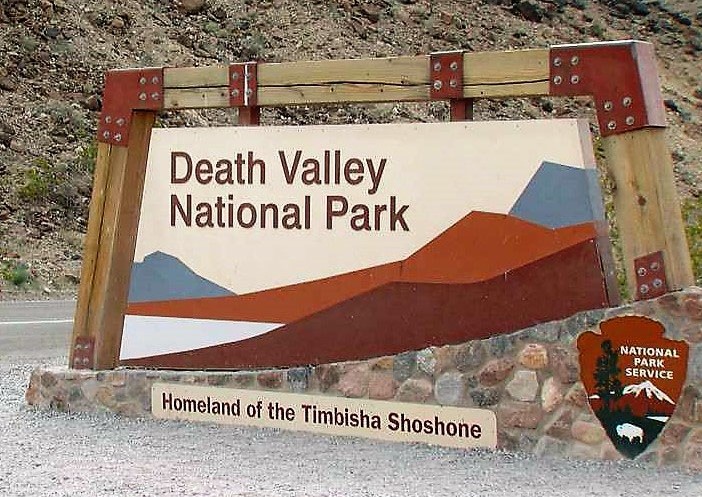 Death Valley National Park braces for flooding 
 Death Valley, Calif. – Death Valley National Park will partially close in anticipation of heavy rains and flooding from Hurricane Hilary. The National Weather Service has issued a Flood Watch from Saturday, August 19 at 11:00 am and until Tuesday, August 22 at 5:00 am.
Death Valley could receive more than its annual average rainfall, 2 inches, in this storm. This is predicted to cause major flooding. Flash floods are expected to damage roads, likely making it impossible to get into or out of the park. The storm could cause a power outage. Telephone and internet connectivity may be unreliable.
Campgrounds, Furnace Creek Visitor Center, North Highway, and Badwater Road will close starting Saturday.
The public is encouraged to reconsider outdoor activities for this weekend. Be prepared to turn around if you experience moving water on roads.
Last year on August 5, Furnace Creek experienced 1.7 inches of rain in three hours. This event caused extensive impacts around the park including leaving travelers, employees, and residents stranded for 12 hours. The park was closed to the public for two weeks and it took 5 months for some paved roads to reopen.