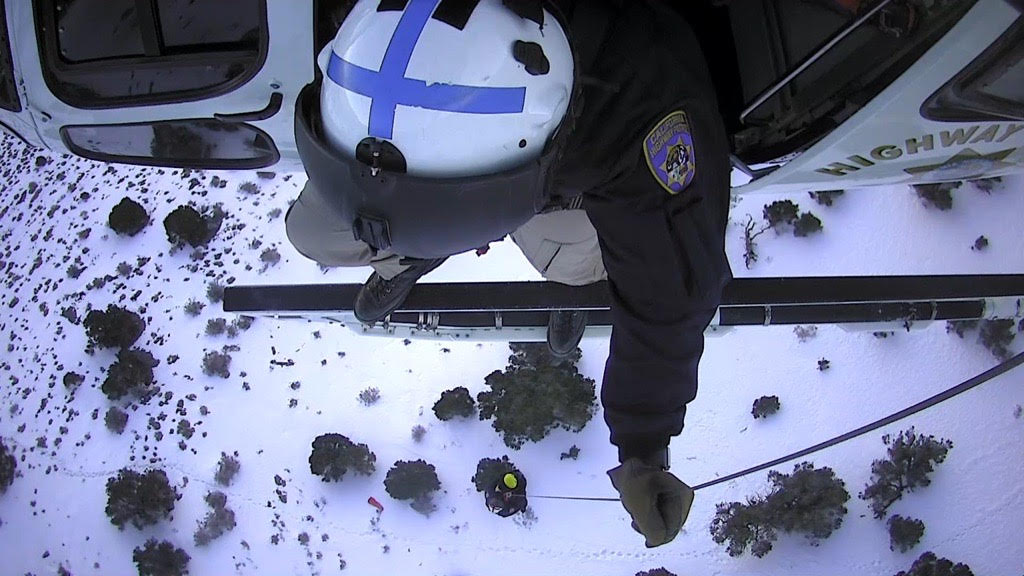 DEATH VALLEY, Calif. – Two hikers were rescued by helicopter from Telescope Peak Trail in Death Valley National Park on February 1, after sliding downhill in icy conditions.
In spite of wearing crampons, the two men slipped off the trail when crossing a steep, icy drainage, less than two miles from the trailhead. Fortunately, neither hiker was injured. The hikers were not able maintain their footing or climb back up to the trail, in spite of having crampons, trekking poles, and a 200-foot rope.
One of the hikers used a cell phone to call park rangers to request assistance around 10:30 am. Due to the steep terrain and icy conditions, park rangers requested assistance from California Highway Patrol's H-80 helicopter. The hikers were rescued around 3:50 pm.
 Death Valley National Park is the homeland of the Timbisha Shoshone and preserves natural resources, cultural resources, exceptional wilderness, scenery, and learning experiences within the nation's largest conserved desert landscape and some of the most extreme climate and topographic conditions on the planet. Learn more at www.nps.gov/deva.