The Inyo County Coroner has positively identified remains found in Death Valley National Park in March of 2008. A homicide investigation continues.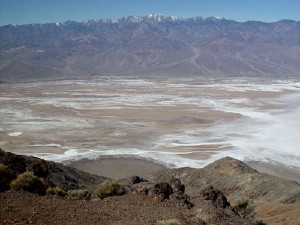 According to Inyo County Sheriff Detective Jeff Hollowell, the coroner has identified the remains as Catherine Lique, who was last seen in 2003. Lique was listed in a missing persons case out of the Barstow area, Hollowell reports.
About a year and a half ago, the Inyo Sheriff Department received reports of a human skull found near the Billie Mine on the eastern border of Death Valley National Park. Inyo Search and Rescue, other volunteers, and canine teams, assisted the investigators in the search for additional remains, some of which were found nearby.
A volunteer group from a company called Evident Inc., working with the Inyo Sheriffs Department on the Barker Ranch Manson Dig at that time, helped search the Billie Mine. This group has posted pictures of the Billie Mine search on their website, including what appeared to these volunteers to be a gravesite. Whether this is connected to this case is not certain. The grave like pile of rocks did not contain any remains.
The Inyo County Sheriffs department is handling this case as a homicide. The coroner lists the cause of death as a single blunt force trauma to the head, according to Hollowell. This investigation remains active.