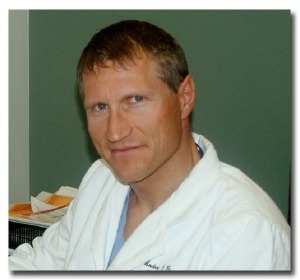 The day after the tragic death of Dr. Andrew Bourne of Mammoth Lakes, his attorney, Ron Bamieh of Ventura County, stood up for the innocence of his client. He told Sierra Wave that he believes a Santa Barbara detective "misconstrued the evidence.  The girl never said she had sex with him and Dr. Bourne denied it," said Bamieh. This question will never be publicly answered.  Dr. Bourne has died, and the case is over.
Mr. Bamieh had called Bourne Tuesday morning to tell him he thought the case against him was "defensible" and that the allegations "appeared to be exaggerated."  Bamieh said he told Bourne he was optimistic about his case.  The attorney also said that Bourne was frustrated by news coverage of his case.
Bamieh is quoted in the Los Angeles Times as saying that "I believe these charges led to his suicide.  The charge of this crime is so life-altering," said Bamieh.  "Dr. Bourne could not deal with the fact that everyone assumed he was guilty."
Bamieh said a few hours after the Tuesday morning conversation with Bourne, he became concerned for Dr. Bourne's well being and began to make phone calls to try to locate him.  A press release from Bamieh's law firm says that from about 1:30pm to 3:45pm, a search for Bourne was being conducted with Mr. Bamieh's assistance.
The release says, "At about 3:30pm, the company who monitored the GPS device on Dr. Bourne's court ordered ankle bracelet called Mr. Bamieh and provided Dr. Bourne's location."  The release said that Bamieh conveyed the information to Dr. Bourne's family and friends who rushed to the location where they found him.  They notified authorities. The Mono Sheriff's Office verified that Bourne was found on Hot Creek Hatchery Road.
Attorney Bamieh said he then notified the Santa Barbara District Attorney's Office.  Bamieh said that in the time he knew him, he found Bourne to be "an intelligent and gifted man, who had done so much good throughout his life."
Bamieh also said that he regrets "not being alert enough to understand what Andy was thinking when we spoke.  I tried my best to prevent this tragedy but unfortunately my efforts were not enough." The attorney said he hopes with time that people will view the life of Andrew Bourne with some perspective not clouded by recent claims.
The Mono Sheriff's Office continues to investigate the cause of Dr. Bourne's death.  An autopsy is scheduled for Friday in Orange County. KEYT News in Santa Barbara has reported that sources told them Dr. Bourne took his own life by injecting drugs. Local sources have privately reported the same story.
Meanwhile, local reaction and sadness continues.  This statement came from Mammoth School District and Superintendent Rich Boccia:
"It is with great sadness that we mourn the passing of Dr. Andrew Bourne who tragically lost his life yesterday afternoon.  We wish to express our condolences to the family and would ask that we all keep them in our prayers."
Mammoth Hospital CEO Gary Boyd issued this statement:
"We are all shocked and saddened to hear of the tragic death of Dr. Andrew Bourne.  Our thoughts and prayers go out to his family, friends, staff and colleagues at Mammoth Hospital.  Dr. Bourne was an excellent physician and friend to many. He will be greatly missed.
I have contacted the Sheriff's office to let them know that Mammoth Hospital will cooperate in any way with their investigation of the circumstances surrounding Dr. Bourne's death."
And local residents have established a fund for the Bourne family.  This email was circulated:
"A fund for the benefit of Gilann Bourne & Family has been set up at the Eastern Sierra Community Bank in Mammoth Lakes.  In lieu of sending flowers, contributions may be made to "FBO Gilann Bourne & Family" (Account # 5015553) and dropped off or mailed to:
Eastern Sierra Community Bank
307 Old Mammoth Rd.
PO Box 5069
Mammoth lakes, CA  93546
ATTN.  Yvonne Martin
A Celebration of Life Ceremony for Andrew Bourne, MD will be held Saturday, February 4th from 2-4pm at the Shady Rest Park pavilion. In honor of Andy's love for skiing, the outdoors, and the mountains, all are encouraged to meet at the Mammoth Visitor's Center at 1:30 to  participate in a community cross country ski thru the park to the pavilion. Ski time is approximately 20 minutes thru easy terrain.  If skiing is not an option, limited parking is available at the Shady Rest Parking lot. We encourage all who have been touched by Andy's life, talents, and energy to join us.