For the family of 27 year old Dylan Foster of Bishop, a terrible tragedy at this holiday time. The young man died last week at a home in Mammoth Lakes on Crystal Lane.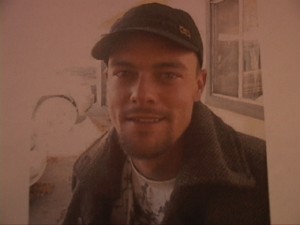 The Mono Sheriff's office said that there was some confusion over where Dylan was found. Tuesday, the Sheriff's Department said that Dylan was not found in the shower, as earlier thought, but in bed were he had been sleeping. He was reportedly not breathing. Mammoth Police and Paramedics responded immediately to rush Foster to Mammoth Hospital. Authorities said the young man was showing no signs of life and was pronounced dead by a doctor at the hospital.
An autopsy was performed Friday, but the cause of death is pending with toxicology reports. Officials said it is known that Foster had gone out partying with relatives the prior evening but seemed okay when last seen.
Dylan Foster was born May 7, 1981 in Canoga Park and died last Friday in Mammoth. He is survived in by his mother Rebecca Foster of Bishop, brothers Billy and Houston Foster and many other relatives including a cousin in Bishop, Wendi Moffet and her husband Jim.
A celebration of life for Dylan Foster will happen Tuesday at 8:30 at Yamatani Restaurant in Bishop where Dylan had worked as a bar tender.
Funeral Services will take place Wednesday at 9pm at Angel's Restaurant in Mammoth Lakes with a Candle Light Vigil. All are welcome.