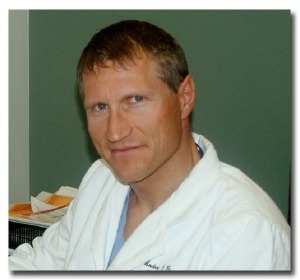 Update re: celebration of life:  Dr. Michael Karch issued the change of plans in this email –
I apologize for the change of venue again. We will be at Canyon Lodge due to its capacity of 1000.
Rusty Gregory and Mammoth Mountain have graciously donated Canyon Lodge and will provide ALL FOOD.  Please note: DO NOT BRING FOOD.
NO VOLUNTEERS NEEDED FOR SETUP. STAFF DONATED BY MMSA.
A cash bar will be available.
1. "Andy's Last Ski Run". Meet on top of Gondola at 3:30
2.  Doors open at Canyon Lodge Upstairs auditorium at 5pm
3. Music by Eastern Sierra Chamber Orchestra at 5:15
4. Eulogy and speakers to follow beginning at 5:30
5. Slide show to follow
6. Food and Beverage to follow
7. Event close at 8:30
Late Friday, the Mono Sheriff's Office confirmed what other sources had reported, Dr. Andrew Bourne of Mammoth Lakes took his own life.
The Sheriff's press release said, "An autopsy was conducted on the morning of Friday January 27, 2012 by the Orange County Sheriff's Department Coroner with results confirming that Dr. Bourne did commit suicide. There is no evidence to suspect foul play in his death. Final cause of death is still pending toxicological results which could take several weeks or longer."
KEYT TV News of Santa Barbara reported that sources told them Dr. Bourne injected himself with drugs.  Bourne's tragic death followed his arrest and charges for allegedly contacting a minor for purposes of sex.  He was out of jail on $750,000 bail awaiting court appearances.
Meanwhile, friends and family of Andrew Bourne have organized a celebration of Bourne's life for Saturday, February 4th.  The event will now take place at Eagle Lodge.
Dr. Michael Karch of Mammoth sent out this statement:
"We are all saddened and shocked  by the recent tragic events surrounding  the untimely death of Andrew Bourne. Andy, and the Bourne family as a whole,  have positively  affected  countless lives in our community in many ways.
Please support Gilann, Rand, Finley, Jon , Penny, Sierra, and Eric, and other  Bourne family members  through this most difficult time by celebrating and remembering Andrew's life."
EVENT SCHEDULE: Saturday Feb 4, 2012
1. 3:30 Andy's Last Run. Meet at the top of the Gondola
2.  4:00 – Volunteers needed to set up Eagle Lodge
3. 5:15 music
4. 5:30- Eulogy, speakers, slide show.