David R Lehr passed away peacefully in his home on July 8, 2018. He was born September 10, 1937 in Kirksville, Missouri. In December 1947 his family moved to Gunnison, Colorado and in 1948 moved to Grand Junction, Colorado where he grew up. He graduated from Grand Junction High School in 1955. He Joined the Army in 1960-1962, and Spent 1 year in Korea.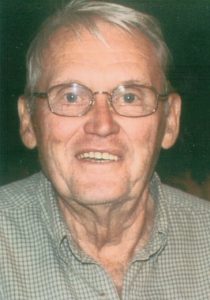 In 1963 moved to Glendale, California and worked as Produce Manager for Safeway Stores. Met his wife Kathy and married in 1967. Graduated from Glendale College and worked for the City of Los Angeles in the Bureau of Street Lighting.
In 1979 he bought Sierra Snacks Distributing, Bishop and he and Kathy and 2 their two children, Andrew. and Christie moved to Bishop. In 1987 he bought Ben Franklin Variety Store and Retired in 1987.
Dave enjoyed fishing, hunting, motorcycle riding and golf. He loved spending time with his grandchildren.
He leaves behind his loving wife of 51 years Kathy, son Andrew and daughter-in-law Denise, Daughter Christie and son-in-law Chad, Grandchildren Zachary, wife Alley, Carly, Caden and Macie and 2 great grandchildren Carter and Kase,
Funeral Mass will be held at 10 am on Friday July 13, 2018 with lunch following at church hall.
The family wishes donations be made to the VFW Post 8988 in lieu of flowers