Press release
Author Kathy Goss will introduce her new book DARWOON DYREEZ: a fictional memoir on Saturday, April 1 at 3 p.m. at the Eastern California Museum, 155 North Grant Street in Independence.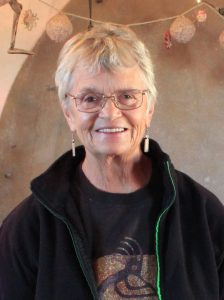 The book presents a humorous insider's view of the remote, fabled hamlet of Darwoon, whose location strongly resembles the desert milieu on the east side of the Sierra.
Using audiovisual aids, the author will read from the book and provide an entertaining lesson in Darwoonish, the invented dialect in which the book is written.
DARWOON DYREEZ is a work of fiction, based on real events in a real place. The author describes the book as follows:
In a tiny almost-ghost town at the edge of civilization, a colorful assortment of characters find ingenious and artful ways to adjust to the harsh desert climate and the absence of amenities. The narrator, a transplant from the big city, observes and adapts to the local customs, while trying to contribute innovations of her own. The improbable happenings in this community of misfits range from celebration to black humor to authentic tragedy, all narrated in an invented dialect that immerses the reader in the alternative reality of Darwoon.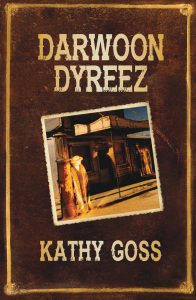 Darwoon Dyreez is currently available at Amazon.com in both paperback and Kindle editions. Copies will be on hand for purchase and signing at the reading.
Here's what one reader had to say about the book:
"Unlike Lake Woebegon and its fictions, "Darwoon" is a real place, and these are its genuine Diaries – droll yarns and wry histories artfully wrought from Alternative Reality. If you think it's boring to live in an abandoned desert mining town at road's end, you better read this and smile. Or else, Pard."
–Ed Buryn, author of Vagabonding in America
Kathy Goss is a writer, poet, spoken-word artist, and musician who managed to escape the cubicled life by coauthoring, ghostwriting, and editing works on alternative medicine, renewable energy, consciousness studies, and other tools of liberation.
After surviving more than thirty eventful years in San Francisco, she settled in a remote but affordable town in the California high desert, identified in the book as Darwoon. She continues to write, hike, play music, make junk art, and poke fun at the English language.
For more of her work, visit: www.kathygoss.com