Inyo County is seeking public input on potential Dark Skies Policy Development
(Press release)
The following community workshops are scheduled to provide information on dark skies and light pollution.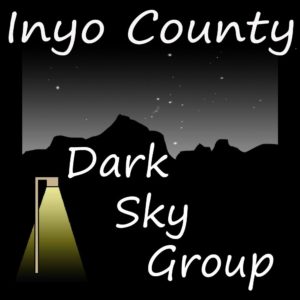 Public input is sought on the issues and thoughts on the possible development of related policies.
     Wednesday, October 3 – Statham Hall, Lone Pi
     Wednesday, October 10 – City Hall, Council Chambers, Bishop
     Thursday, October 11 – Legion Hall, Independence
The workshops will be held from 6:00 p.m. to 8:00 p.m.
For more information, go to: http://inyoplanning.org/ or call 760-878-0263