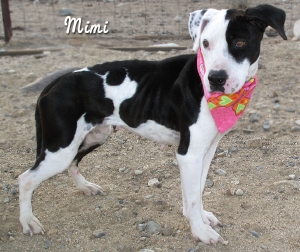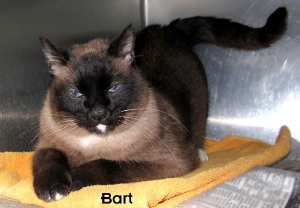 PETS of the WEEK – February 28, 2013
MIMI is a 1-year old Dalmatian mix. She was quite emaciated when she arrived at the Shelter, but she's gaining weight and making lots of friends. (She was starving for attention, too!) Mimi is a wonderful choice for a family dog because she has a wonderful temperament and just wants to please everyone she meets.
BART is an incredibly handsome Seal Point Siamese cat. He has an amazing coat and the most dazzling blue eyes you ever saw. And, if that weren't enough, he is super affectionate and cuddly, too!
The Inyo County Animal Shelter has an amazing selection of adorable cats and lovable dogs. Please adopt one today. Visit in person on County Road in Big Pine or on-line at
www.ICAREforPets.org
. HOURS: Tuesday thru Friday, 10 am to 3 pm, Saturday and Sunday 11 am to 4 pm (closed Mondays). Phone 
760-938-2715
. Photos by Lisa Schade of ICARE