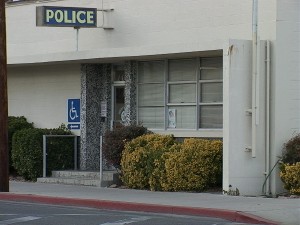 ***Press Release************************
March 11, 2013                                                                           Prepared by:  Chief C. Carter
Over the course of the past several weeks, numerous persons have reported to local Law Enforcement that their credit and debit card numbers have been compromised and fraudulently used in various locations throughout the United States.  Most people are becoming aware of these fraudulent uses after being notified by their bank or credit card company.
Approximately 1 week ago, the Police Department issued a Press Release advising consumers of ways to protect themselves and asking for persons who had been victims to please contact us.  As a result, several victims have reported the fraudulent use of their credit or debit cards.  As a result of these reports, a pattern has emerged and the Police Department wanted to make the Public aware of the information we have developed in the investigation of these incidents.
The Police Department has identified several locations where victims have used their cards and then had their cards later compromised.  The most prominent locations that have emerged are the Von's grocery store and gas station, Smart and Final, and Dwayne's Pharmacy, all in Bishop.  At this time, the Bishop Police Department is conducting an investigation in conjunction with Federal Authorities (FBI) in an attempt to identify the suspect(s) in these crimes.  At this time, the investigation has indicated that these thefts are being committed through the use of cybercrime techniques.  These crimes are not the fault of any of these merchants and do not appear to have been committed by employees of the businesses.
Vons Corporate Security has also been notified and is working in conjunction with Local and Federal Authorities to assist in this investigation.  Most of the victims in these cases are being reimbursed by their respective Financial Institutions.   The Bishop Police Department wanted to make the Public aware of this information so that consumers could take protective measures such as utilizing a single credit card with Fraud Protection for purchases, writing a paper check in lieu of using a debit or credit card, using your debit card as "credit" where the input of your Personal Identification Number (PIN) isn't required.
In consultation with Federal Authorities the Police Department has learned that this type of crime, called "carding" is widespread and on the rise.  The crime typically involves computer hackers who steal credit/debit card information by hacking a database of a retailer.  The hackers  then sell the information to other criminals who utilize the numbers to make fraudulent cards and then purchase goods and services in other locations.  These transactions usually involve a "probe" purchase, an attempt to use the card for a small amount.  If the probe purchase is successful, the criminals will then make a larger purchase using the same card.   Fortunately, most Banks and Financial Institutions have Fraud Departments who are able to detect this type of activity and prevent further fraudulent purchases.
The Bishop Police Department will continue to cooperate with Federal Authorities in this investigation and will make every effort to keep the public informed of our progress.  In the interim, we encourage people to take protective measures, pay close attention to you debit and credit card statements, and report to us and your bank if you have been the victim of Credit/Debit card fraud.