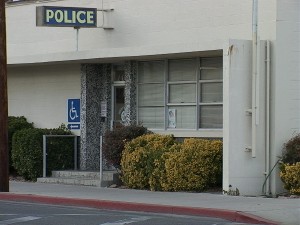 Earlier in March, Bishop Police Chief Chris Carter announced that as many as 200 Bishop area citizens had reported that their credit or debit cards had been compromised and used in fraudulent purchases. The cases were turned over to the FBI and others. Bishop Police say they continue to get six to ten additional fraud reports a day.
According to Bishop Police Public Information Officer Katie Coffman, Chief Carter spoke with the State Department of Justice Computer Crimes Task Force about these cases. She said they were familiar with this type of crime which is widespread in many towns.
Coffman said Bishop Police continue to forward information to federal and state agencies. She also said that some credit card companies have "red-flagged" the Bishop area as a problem.
Initially, the Police Chief said that the most prominent locations of credit card number theft was at Von's grocery and gas station, Smart & Final and Dwayne's. Coffman said that since then Dwayne's has made "significant changes to make its system safer." She said Vons found nothing to indicate the crimes.
Now, Coffman said, victims mention a number of businesses where they used their cards but most mention Vons. Coffman said that the Police Department is still asking that victims of credit and debit card fraud give police information that can be compiled and forwarded to the Computer Crime Task Force.
The fact that there is a task force investigating computer crimes says it all. This is a widespread and common crime that seems to be growing and knows no favorites. Police Chief Carter and others in the Department have been victims along with scores of other local residents. The best advice? Use cash or checks if possible and examine your credit card statements closely.