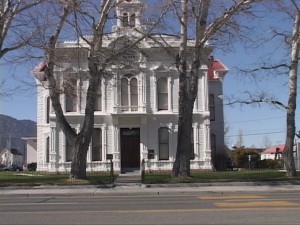 OFFICIAL PRESS RELEASE – MONO DISTRICT ATTORNEY
April 19, 2013
After a lengthy investigation, Debra Ray, age 53, of Crowley Lake, was arrest on April 19, 2013, pursuant to an Arrest Warrant.  
In late 2011, the current Board Members for the Crowley Lake Mutual Water Company reported a suspected embezzlement of public funds by Mrs. Ray, who served as a "Water Company" Board Member from approximately 1998 to the middle of 2011.  Mrs. Ray was serving as President and Treasurer during the 2010-2011 year before being voted off the Board in the 2011 general membership election.  During her tenure with the "Water Board" she also served for many years as the Treasurer before taking over as both President and Treasurer.  
Mrs. Ray, has been charged in a 22 count complaint alleging that she embezzled approximately $29,000 in public monies from the "Water Company" starting in 2008 and ending in 2011 when she left the "Water Company" Board.   During this period, Mrs. Ray was drafting checks made payable to herself and her husband for work not performed and reimbursing herself for expenses that the "Water Company" had already paid to her.  
Mrs. Ray is being held at the Mono County Jail on $50,000 bail.  Her arraignment is currently scheduled for Monday, April 22nd, in the Mono County Superior Court.