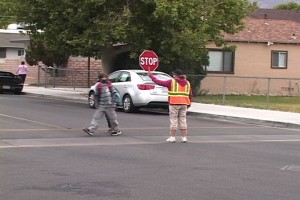 The City of Bishop would like to invite local businesses to join them in thanking local Crossing Guards for helping to protect our youngest Community members as they cross the streets to get to school each day. Crossing Guards put themselves in harm's way to insure the safety of all who cross the streets they are responsible for.
Bishop has 15 Crossing Guards and the City of Bishop is seeking donated items, gift certificates, etc. that will be included in their appreciation gift bags.  If you'd like to contribute, please drop off items at City Hall, attn:  Karey Poole by Wednesday, 2/19.
Students will be creating banners to place along the streets and at the school, then there will be a breakfast for them to present them with their thank you gifts and share words of appreciation.