Another multi-million dollar lawsuit has been filed against the Town of Mammoth Lakes, and the town has some company this time.
William Crosby of Mammoth Lakes has filed a federal lawsuit against Mono County, the Town of Mammoth Lakes and several individuals over his arrest on drug-related allegations and the incidents that followed that arrest.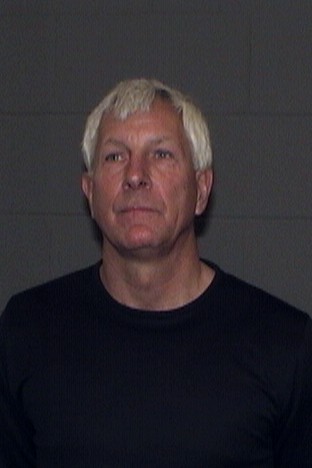 Crosby 's lawsuit was filed in the United States District Court, Eastern District of California, Sacramento Division. The complaint asks for damages in the amount of $33,000,000 and also asks for "a perminant(sic) injunction(sic)."
Crosby is associated with the Eastern Sierra Center for Holistic Wellness and maintains he was following medical marijuana laws and should not have been subjected to a search warrant and arrest.
Crosby earlier had filed claims for damages against the Town of Mammoth Lakes and Mono County, but the Mono County Supervisors rejected Crosby 's claim last month.
Crosby has not been charged by the Mono County District Attorney's office. He was arrested over five months ago.
His lawsuit comes a few months after the Town of Mammoth Lakes lost a $30,000,000 judgment in the Hot Creek Aviation litigation at Mammoth-Yosemite Airport .
In a letter to the Mono County Board of Supervisors and the Mammoth Lakes Town Council dated May 24, 2011, among other comments, Crosby writes, "I have a business license with the Town, a letter of recommendation from former Mayor Neil McCarroll, knowledge of and support for a delivery system by the MLPD, California Non-Profit Corporation status and county-issued State of California Medical Marijuana Identification Card. The card prohibits me from being arrested without probable cause, which consists of possession of weapons, possession of illicit drugs or possession of excessive amounts of cash. None of these existed.
"I was falsely arrested, searched inappropriately, imprisoned, my personal money taken, my cell phone taken and my rights violated."
Crosby 's letter to the Town Council stated he "would like to offer you again the opportunity to discuss my claims and the claims of The Eastern Sierra Center for Holistic Wellness without the expense of litigation.
"The goal is to acquire reasonable compensation for myself and the cooperative, to clarify and solidify a unified policy toward medical marijuana in this town and county and avoid the confusion and unnecessary conflicts that exist between law enforcement and the members of the community that they are sworn to serve to protect(sic)."
Among his requests were that "all law enforcement officers in the county and the town, including the DA's office, shall participate in the training from the Attorney General's office regarding current medical marijuana law and the proper investigation techniques to employ in investigating potential violations. Attendees shall provide proof of their attendance and successful completion to me and shall demonstrate proof of their grasp of the training and the law."
The letter said the offer terminates May 26th if negotiations have not commenced.
Crosby's federal lawsuit alleges deprivation of civil rights; unauthorized access to a protected computer with intent to defraud and obtaining something of value; conduct of an organization's affairs through a pattern of racketeering activity; conspiracy to conduct of an organization's affairs through a pattern of racketeering activity; negligence; negligent hiring, training and supervision of law enforcement officers; false arrest and imprisonment; intentional infliction of emotional distress; conversion; intention interference with pecuniary relationship; and defamation.
The lawsuit names Seth Clark, Tim Kendall, Paul Robles and Rick Moberly as defendants along with Mono County and the Town of Mammoth Lakes.
Crosby's lawsuit states Clark stopped Crosby 's vehicle Dec. 28, 2010, "though the plaintiff had violated no law, and defendants had seen no evidence of probable cause that plaintiff had committed an offense, nor did defendants have a justification whatever for stopping plaintiff."
The suit says Clark and Kendall were acting for Mono County and Robles and Moberly for the Town of Mammoth Lakes.
The suit states MONET (Mono County Narcotic Enforcement Team) "is being used by each of individual defendants or by some other person(s), entity or entities, to perpetrate fraud, circumvent the law, and to accomplish the other wrongful and inequitable purposes described below (Editor's note: not published here) such that this court should disregard MONET as a separate entity and should treat its actions, errors and omissions as if they are the action, errors and omissions of the person and/or entities actually controlling MONET."
Since this is a pending lawsuit, the Sierra Wave did not seek comment from the involved parties.