A 27-year-old woman from Los Angeles is in critical condition after a snowmobile accident on Sunday.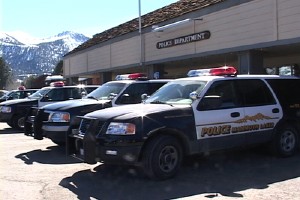 Reports indicate that the woman and her husband, a 35-year-old male, were riding on a rented snowmobile on the trail near Minaret Summit and Mammoth Mountain when the accident occurred.
Mammoth Police Lt. Jim Short explained that the woman was driving downhill on a trail with her husband as the passenger when for an unknown reason, she hit a tree. The woman was wearing a helmet but suffered major injuries after being ejected from the snowmobile. Her husband was also ejected and suffered injuries to his back, according to Lt. Short.
Mammoth Police, California Highway Patrol, Mono County Sheriff Officers, Mono SAR Team Members and Mammoth Mountain Ski Patrollers arrived on scene at about 12:30. The rescuers were able to transport the two victims to Mammoth Hospital, where the woman was flown out to Renown Medical Center in Reno with a head injury. Lt. Short reports that at last word the victim was in critical condition.
What led to the accident is unknown. Officers also said they did not know how fast the two were moving when the accident occurred. The Investigation continues.