Two weeks ago, Mammoth Police reported that they arrested three young men for burglary after the three were alleged to have broken into an apartment in Mammoth to steal CDs and other items.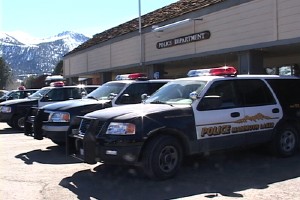 At the time of the incident, police reported that they were able to arrest the three young men because one of them left his name and phone number at the scene of the crime. A number of listeners asked how some one could leave their name and phone number at the scene of an alleged crime.
When we called the Mammoth Police to clarify, Detective Andy Lehr told us that the suspects were reportedly confronted by the residents of the apartment. Detective Lehr explained that one of the suspects tried to pretend that he was in the apartment to visit a female who lived there. She reportedly played along and was able to get the real name and phone number of Jesus Garcia, Lehr explained.
Police say that 19 year old Ricardo Vargas Roman, 19 year old Jesus Antonio Parada Garcia, and 18 year old Ernesto Garcia were arrested after this incident.