Mammoth Police Chief Dan Watson says that compared to 2009 crime reports in 2010 were down in all categories except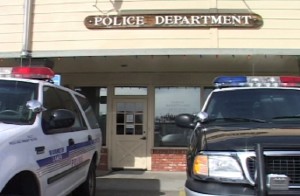 robberies and rape.
The Chief noted a 27% reduction in crimes in Mammoth Lakes. There were no homicides in both 2009 and 2010. There were 6 rapes reported in 2010 compared to 2 in 2009. Robberies stayed the same at 2. Assaults went down from 109 to 88. Burglaries dropped from 96 to 68, and larceny fell from 225 to 156. Motor vehicle thefts dropped from 10 to 6. Overall crimes reported fell 27%.
Not such good news – traffic collision data which shows an 18% increase in injury collisions and hit and run collisions in 2010. The number of injury collisions went from 16 to 21; hit and run collisions from 44 to 60.
Chief Watson said that while the overall crime statistics reflect a positive change, "the Town of Mammoth Lakes gets relatively little crime," he said, "so it's not unusual for the numbers to fluctuate dramatically."
The Chief notes that the traffic collision data is not a positive trend. He said that perhaps the severe winter contributed to the increase in collisions. Chief Watson said that his department will further analyze the data to determine where directed traffic patrols should focus attention.