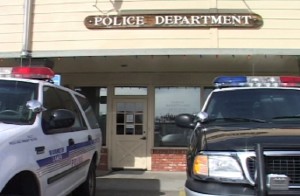 The Mammoth Lakes Police Department just released crime and traffic statistics for 2011 compared to 2010.  Following is the news release that details that state of crime and traffic issues:
The Town of Mammoth Lakes had a 5% increase in Part I Crimes and a 7% decrease in Hit and Run and Injury traffic collisions in 2011 when compared to the previous year.
The chart below shows the breakdown by type of crime and type of traffic collision.
There were 16 more reported crimes in 2011.  The most dramatic increase was in Motor Vehicle Thefts which had an increase of 17 over the previous year.  If stolen vehicles aren't considered, the town actually had a slight drop in crime.  Eight of the stolen vehicles were autos.  Another eight were trucks or buses, and six were other types of vehicles such as motorcycles.  The largest reduction in crime was in rapes which dropped from eight in 2010 to five in 2011.
The Crime Clearance rate remained unchanged at 12%.
Only injury or Hit and Run traffic collisions are shown.  Since not all non-injury accidents are reported, those reports are not included because that could skew the accuracy of the data.  The 7% reduction in collisions was based primarily on a 17% decrease in injury collisions.  There were no traffic fatalities in 2011.
Police Chief Dan Watson said, "Because we are a small town without a lot of crime, fairly large percentage swings are not unusual.  If a couple of burglars or car thieves come to town they can quickly change the crime picture.  Likewise, when they are arrested or leave the area, that picture can turn around quickly."
MAMMOTH LAKES CRIME AND TRAFFIC STATISTICS
CRIME                      2010             2011               % CHANGE
Murder                      0                   0                        No change
Rape                           8                   5                          -36%
Robbery                     2                   4                          +100%
Assault                     88                 90                         +2%
Burglary                  68                  67                         -1%
Larceny                  158                157                         -1%
Motor Vehicle Theft     5             22                       +340%
Total                       329                345                        +5%
TRAFFIC            2010        2011        % CHANGE
Injury Collisions               23        19        -17%
Hit and Run Collisions    51        50        -2%
Total                                    74        69        -7%
FOR TIPS, VISIT OUR WEBSITE www.mammothlakespd.org AND SEND AN EMAIL OR CALL OUR TIP HOT LINE @ 760 934-3261.