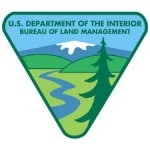 Crews Respond to the Bodie Fire
Crews are responding to the Bodie Fire, which is located on public land administered by the Bureau of Land Management Bishop Field Office.  The fire, burning in sagebrush, is currently estimated to be 100 acres and 75 % contained.
The fire was reported at approximately 6 p.m. yesterday evening. The fire is approximately four miles to the southwest of the Bodie State Historic Park and is between the state park and Mono Lake. There are no threats to life or property at this time.
Approximately 200 firefighters are dedicated to the suppression response including four Interagency Hotshot Crews, two hand crews, two strike teams of engines, three water tenders, a helicopter, a heli-tanker, and air attack.  Crews represent Bureau of Land Management, US Forest Service, and Cal Fire.
There are no closures to popular destinations at this time. However, smoke may be visible from this fire near Bodie State Historic Park and from the Mono Lake Basin. The cause of the fire remains under investigation.