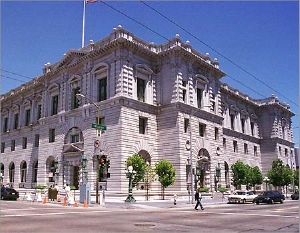 Bishop Paiute Tribal members say the City of Los Angeles and U.S. government cheated them out of more than 1,000 acres of land with water rights back in 1941. They filed suit in 2006, lost in federal court and this week lost on appeal before the 9th District Court of Appeals in San Francisco.
According to Courthouse News Service out of Pasadena, in 1924 the U.S. government bought around 1,030 acres of land in the Owens Valley to protect the Paiute Tribe. The U.S. held the land in trust for the tribe. According to the appeals court ruling, in 1937, the U.S. exchanged 3,126 acres, including the tribal land, to Los Angeles for 1,511 acres of city land in the Owens Valley.
The tribe claims this whole deal was illegal and that they got no water rights with the land traded from LA to the U.S. for the tribe. The tribal suit says there is no evidence of legitimate tribal approval of the land exchange in the first place and no consideration for water rights. In short, they say LA and the U.S. cheated them out of land and water.
The appeals court said the tribe took legal action too late. The ruling says that the tribe had 10 years in which to file a claim with the Indian Claims Commission but failed to do so.
We have placed calls to tribal officials in Bishop and await their response.