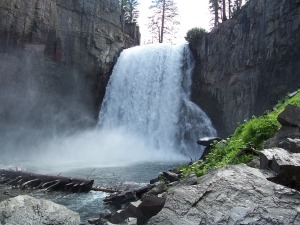 When the 9th District Court of Appeals ruled in February that the Forest Service could not legally charge fees for use of unimproved recreation areas of the forest, public land users celebrated.  However, the Forest Service has still not commented on the court decision and has only revealed some details of their own review of fees.
An organization called Western Slope No-Fee Coalition issued a statement that they believe the Forest Service has defied the recent court decision.  President of the Coalition, Kitty Benzar, said that federal appeals court Judge Gettleman wrote in the decision that "Everyone is entitled to enter national forests without paying a cent."
Benzar said that the Federal Lands Recreation Enhancement Act allows the Forest Service to charge a fee for use of developed recreation sites, but it prohibits charges for those who do not actually use the developed sites.
Asked to comment on the court decision, John Heil (Hyle), Regional Forest Service Public Information Officer, said that the Forest Service is "reviewing the court opinion."  When will the agency respond?  Heil said he could not speculate.  He doesn't know when.
Heil did say that the Forest Service has released its proposed fee changes after a year-long review of 33 areas within Region 5. He said the review of fees has nothing to do with the court decision. The review would create 13 areas out of the current 33 and drop charges in some.  For the Inyo National Forest, Heil said that there are no fee changes.  The Forest documents on fees does show that Reds Meadow will continue to ask for a fee.
Now the proposals apparently go to a citizen advisory committee.  The No-Fee Coalition President Kitty Benzar said, "A federal agency does not need an advisory committee to tell them how to comply with a federal court decision."  She also said that "It's important for visitors to the National Forests to be aware of the 9th Circuit decision so they won't be intimidated into paying fees they do not owe."