Inyo County government leases more than 8,000 square feet of office space in the Cottonwood Plaza in Bishop. Officials say the future of that lease seems shaky, so they have Plan B which includes a move of the Water Department to Independence.
In a press release, County Administrator Kevin Carunchio says that Inyo County has decided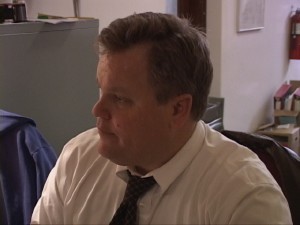 to move the Inyo County Water Department and Yucca Mountain Repository Assessment Office from Bishop to Independence. It is unknown if the Supervisors made the decision in closed session or if this were a staff decision.
What is known Carunchio said that the 8100 square feet of office space in the Cottonwood Plaza might not be renewed, thereby possibly displacing the Countys Probation Department, Child Support Services Department, Parks and Recreation Department and other county offices.
Other county departments leases are in hold-over status with the need to re-negotiate new space. As a money-saving move, Carunchio said that officials decided not to maintain all of the currently leased office space in Bishop while a building owned by the County remains vacant in Independence. Thats the former Office of Education building, now planned for the Water Department and Yucca Mountain, after completion of some renovation now underway.
Officials are talking to the Union about employee impacts from the move. Justification for the move includes the fact that neither the Water Department nor Yucca Mt. provide direct services to the public that require a physical presence in Bishop. Most of the groundwater pumping issues are in Southern Inyo and so is salt cedar work and the Lower Owens River Project.
Carunchio does say that the decision on which county offices could move into the current Water Department depends on the outcome of lease negotiations in the Bishop area.