Some counterfeit money has turned up in Mammoth Lakes. Police Chief Dan Watson said he has notified the Secret Service.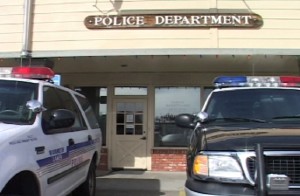 Chief Watson said that someone passed phony ten-dollar bills to Mammoth Liquor, McDonald's and the Do-It Center. Mammoth Liquor also received a counterfeit one-hundred dollar bill.
The Bank of America identified the fake bills when they were deposited. Chief Watson said the bank manager said that this kind of development is not unusual for a holiday week-end.
Chief Watson offered advice to merchants. He said if a customer gives a business an obviously counterfeit bill, keep it and call police. Chief Watson asks that businesses get as much information as possible about the suspect, including license plate numbers.
Local police get the counterfeit money but then notify the Secret Service which handles fake cash cases. Another suggestion – banks offer special pens that identify bad one-hundred dollar bills.