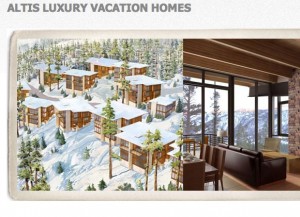 Town of Mammoth officials say their special meeting Monday had to be held as a matter of timing. Some citizens had expressed concern that important matters would be heard suddenly in a Monday morning meeting.
The special meeting, Monday at 10:30am, lists two items on a consent agenda. One, adoption of the Town's Local Goals and Policies for Community Facilities Districts. Two, a resolution that declares the Council's intent to establish the Town of Mammoth Lakes Community Facilities District for transit services and to levy a special tax.
Town Manager Marianna Marysheva-Martinez responded to one citizens' concerns. She said staff learned of "an urgency in getting the Council approval related to these items." She said this has to do with the timing to begin selling the Altis at Mammoth Project. Martinez later arranged for emailing details on the meeting to the news media.
An executive summary sent by the Town says that the new Transit Services Community Facilities District "satisfies a condition of approval for the Altis at Mammoth Project." The summary says the item on today's agenda sets the date and time of the public hearing and election proceedings on the district. The special tax will be imposed only on properties in the project. Town officials say the only properties affected are located at the intersection of Bridges Lane and John Muir Road in town.
The Town had received a petition from the Mammoth Bridges Development Company, requesting formation of a Community Facilities District encompassing the Altis project only.
The Town Council meets in regular session on Wednesday. On that agenda – two closed sessions starting at 5pm. One, on employee negotiations. The other, on negotiations for the Town to buy Mammoth Firewood property. The open session includes approval of a Community Development Block Grant, and
items on the Spring Measure R awards.