"From city halls to county courthouses, from the State house to the White House – bureaucrats control our lives.  Public servants who often try to become our masters.  People whose salaries we pay, but what goods and services do we get?  On Sierra Wave's Bureaucrat Beat, we'll report what they're up to."  That's the Bureaucrat Beat declaration of dissatisfaction, but as you may know, Bureaucrat Beat talks about so much more.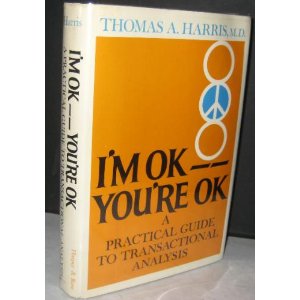 Mammoth Lakes – a star-crossed town with a list of troubles.  Facebook, websites, and national news are crawling with reports and public opinion on a now bankrupt town under attack by LADWP that wants water or money or both.
First the DWP attack.  LA needs to read the book "I'm OK.  You're OK."  It's about transactional analysis and how to relate to other people, not as the parent or the child, but instead as the balanced, respectful adult.  LA insists on the condescending, scolding behavior of an overbearing parent, treating the Eastern Sierra like a whimpering child.  Knock it off, LA."  That was me being an overbearing parent.
An up note on the bankruptcy pursuit?  The Town cancelled its contract to pay for Whitmore Animal Shelter services, but Mono County will take up the slack and keep the shelter going.  Mono CAO Jim Arkens said by far most of the animal adoptions happen from Whitmore.  Now we feel a little better.
Public Officials and Others – take note.  In more than one case recently, we have seen a failure to communicate (famous line from "Cool Hand Luke").  For months, maybe a year, Mammoth Town Council members did virtually no talking about the MLLA issue.  Okay, there was a confidentiality agreement, but that does not mean officials can't explain processes and what could happen and what this means to the people.  Citizens tell us they felt very left out in the cold.
Then, the news that June Mountain would close.  Later the explanation that big banks had basically required it of Mammoth
Mountain.  Plus, an emergency meeting on air service subsidy with no explanation as to the nature of the emergency.  If officials don't want the public to attack and accuse, they need to communicate better.  Yes, even then, there will be critics, but it's a lot better life those in power tell as much of the truth as possible.
Steve Hilmer, from what he calls Chicagoland, wrote to say that "June Lake Loop is home to some very wealthy people—Victory House, LA Kings owner — for gosh sakes, these people could buy the whole mountain. Sell them, they could make it the greatest acquisition ever," said Hilmer.   Hey, who knows? Tom Cruise is in town making a movie.  Maybe he would like to buy June Mountain.  Something to do Post-Katie.
We have posted more comments on our website about the Forest Service road closures than any other topic – ever.  Like it or not, people don't feel good about some of these closures.  Bureaucratic processes don't seem to work well for many citizens.  At the last Forest Service meeting on the roads in Mammoth a couple of weeks ago, some who attended told us that a Forest Service law enforcement officer had to be there.  That made people edgy. Others said power point presentations stated there would be no more public comment and no changes. Turmoil  ahead.
Speaking of land use clashes, more news on David Carle's novel, "The Spotting Scope", which deals with nasty battles over public land access.  Mystery author, Kirk Russell said, "The Spotting Scope is an apt title for a novel focusing with vivid clarity on sharply escalating tensions following a murder. Ex-park ranger David Carle draws on deep knowledge of the terrain and the people who live in it to create a plot where spiraling suspense feels as natural as the surrounding wilderness.  I was taken," said Russell, "by how clean and clear the writing was, easing from good-natured wit into the darkness of murder and anger unleashed as warring parties hunt a killer."  It's a book that follows polarized desires to the end point.  Check it out.
Here's another book that might be useful to the Eastern Sierra.  Malcolm Gladwell, author of  "Blink" and "The Tipping Point", is writing a new book – "David and Goliath" which, according to the LA Times, deals with "the eternal clash between overdogs and underdogs."
It made us edgy in the Bureaucrat Beat Newsroom when someone called and said they were "Credit Card Services" and wanted to offer a lower interest rate.  When questioned hard on who they were, they handed the call of to another guy – all with Eastern Indian accents.  We hung up.  He called back.  We told him to get lost.  Internet info says it's a scam.  Don't give these people your credit card number!!!
An up note from the contentious June Lake meeting – lots of young people who look like they will carry the torch in the Eastern Sierra.
A down note hit the airwaves when Bill Maher interviewed convicted lobbyist Jack Abramoff.  He laid out the ugly truth about our bribe-driven federal officials. Abramoff said it's a pay to play system and that "99% of those who contribute to elected officials want something back."  Yeah.  They deny it, but we all knew it.
Arrests anyone?
With that, this is Benett Kessler signing off for Bureaucrat Beat where we await your word on our lives in the Eastern Sierra and beyond.