Smoke from a controlled burn near Big Pine filled the northern end of the Owens Valley with widespread smoke. Wondering if another wildfire had started, residents called Sierra Wave to ask about the fire. No one was panicked. The tone of the callers was curious, not alarmed.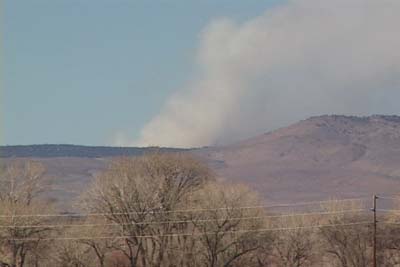 Chris Plakos with the Department of Water and Power said that crews planned to burn 300 acres north of Big Pine Tuesday. This is the time of year to burn for the benefit of the habitat, he explained. Crews were at the burn all day monitoring the fire and keeping the fire contained.
Controlled burns dont control the wind, which in turn pushed the smoke up the Owens Valley toward the Bishop Area.